About Us...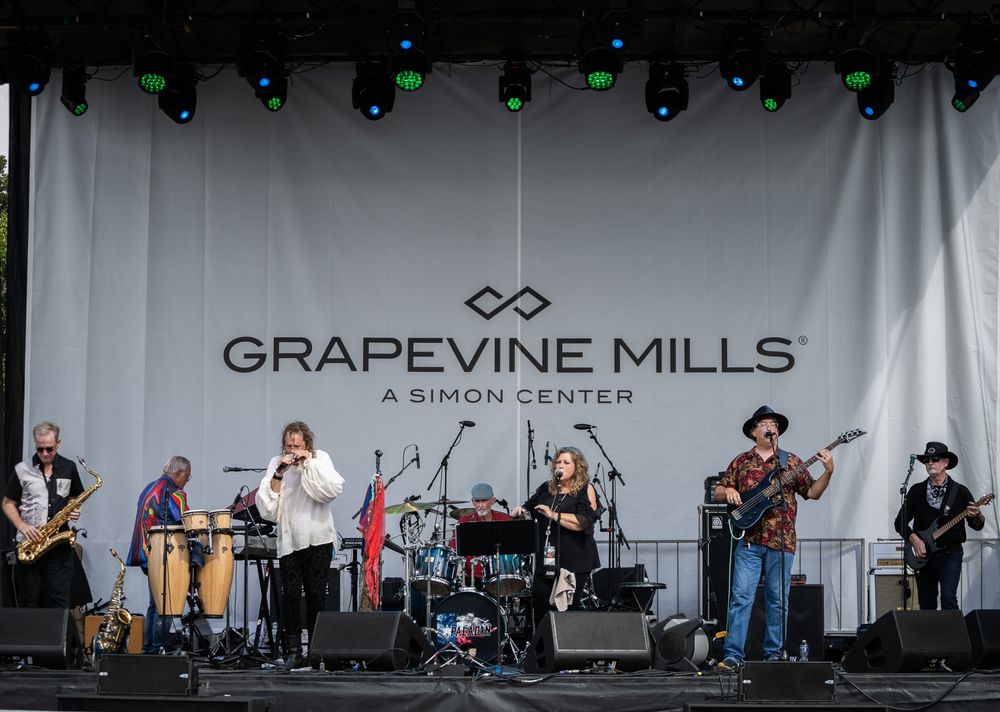 Paladin is a high energy Classic Rock band formed with musicians who enjoy performing the music you love to hear. With musicians who have played across the US for many years the professional quality of music and entertainment will exceed all your expectations. Our desire is to bring back the memories of your favorite songs. Whether a special event, venue celebration or club atmosphere the music will be a perfect fit for entertaining your guests.
Paladin is:
Tony McAfee - Lead singer/acoustic guitar/percussion
Bill Suggs - Lead guitar/vocals
Troy Clark - Bass guitar/vocals
Jim Cottingham - Keyboards/percussion
Kim Schaade - Drums/percussion
Mark Radford - Saxophone/vocals
Keli Terrell - Vocalist/Percussion
"
P
aladin was a great choice for the City of Euless to use for our last summer concert of the year! The band performed great and drew out a great crowd, even in the hot August weather. Paladin played great music, were professional, well organized, and you could tell how much they enjoy doing what they do! I look forward to working with the group for future events we host." – Chance Boyd, Special Events Coordinator – City of Euless Parks and Community Services
"

Huge, huge thank you to Paladin for the excellent music entertainment!" - LeeAnn Thomas Moore
"Paladin is high energy, exciting, and most importantly, fun! An amazing choice if you're looking for a classic rock act, whether it be to simply listen and enjoy, or looking to provide entertainment. A very professional group that I am very much looking forward to working with again. Great communication and easy to interact with. I highly recommend checking Paladin out."
Mike Garland 
Parker County Ice House
I book for Central Market Grocery and couldn't have been happier with how good Paladin is! The song selection and versatility of the band is hard to find and they pull it off while making it look easy. I will certainly be bringing them back as our customers had nothing but glowing reviews for the environment Paladin provided. 11/10 Would highly recommend.  Timothy Mills
Press Photos